QuickBooks Point-of-Sale
When recording sales and receiving payments, you need a system you can trust — and who can you trust more than QuickBooks? QuickBooks Point-of-Sale has software, hardware, and payment services you need to run payments for your retail store quickly and efficiently. QuickBooks Point of Sale software integrates with your QuickBooks accounting software to safely record sales, receive payments, and update inventory so that you can focus more on the things that matter.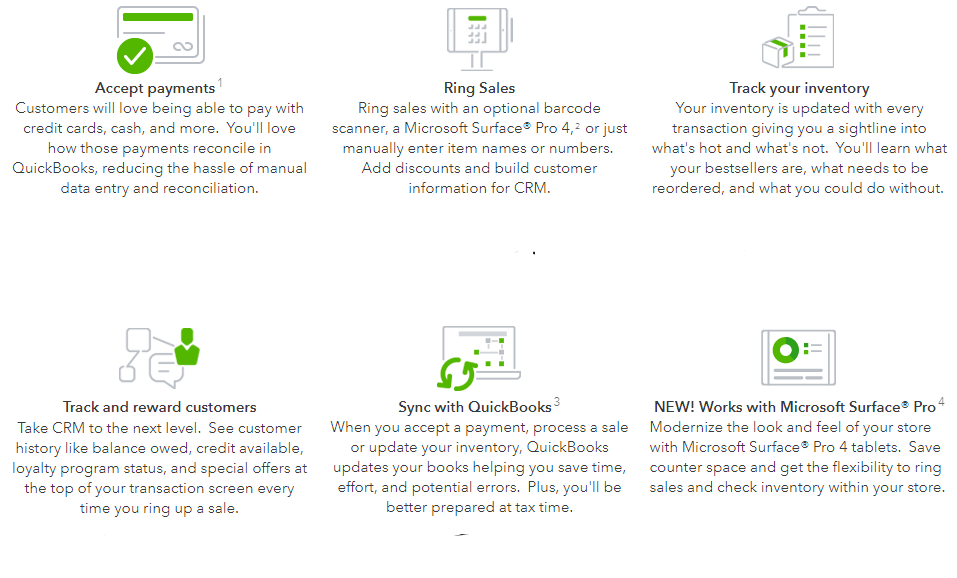 Discover information on QuickBooks Point-of-Sale software, hardware, and add-ons for QuickBooks desktop versions for your retail operations.
Are you interested in Quickbooks POS software?  Call to schedule your free demonstration. The QuickBooks ProAdvisor at Accounting Business Solutions by JCS offers a variety of QuickBooks Point of Sale help, including QuickBooks POS support and classes. To get started with QuickBooks Point-of-Sale, fill out the Contact Us form or reach us at 800-475-1047.
About JCS
JCS's certified consultants at Accounting Business Solutions have provided sales and support for Sage 100, Sage 50, and QuickBooks for over 30 years. Our professional software experts have vast experience implementing and designing third-party applications for accounting software packages, including EZ Scan-It, our newest barcoding software integration. EZ Scan-It is designed to integrate seamlessly with your Sage 100, Sage 50, or QuickBooks software to help you maximize your efficiency, saving you time and money. Call us today to get started!